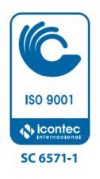 Certification ISO 9001
We are certied with this international standard, which promotes the adoption of a process-based approach, where the eectiveness of the quality management system is developed, implemented and improved, to increase customer satisfaction by fullling its requirements
Certification ISO 14001
We hold the environmental certication ISO 14001-04, which species the most important requirements that identify, control and monitor the environmental aspects of any organization, as well as how to manage and improve the whole system.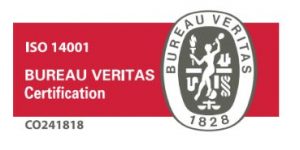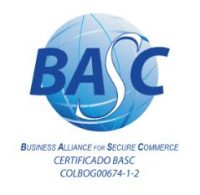 Certification BASC
A través de la implementación de la norma BASC, gestionamos la identi cación de los peligros y la evaluación de los riesgos relacionados con las actividades de comercio internacional que realiza la compañía.
Our company is part of an international partnership between companies, governments and international inspection organizations. It seeks to develop a safe international trade through the implementation of a system of management and control in order to ensure products that are not contaminated with strange substances, or used for illegal purposes, pursuing healthy business practices.
Certification NIJ
Thanks to its high performance in ballistic testing, Miguel Caballero has 8 certications granted by the NIJ (National Institute of Justice). This agency of the United States Department of Justice developed the verication system for ballistic protection products to ensure that the user has the highest level of protection possible. It is the most stringent worldwide benchmark for control and quality standard certications for personal protection products.